KUSoftas full-text indexing and search engine (Search engine) is enterprise search platform designed to be used in the shared hosting. It is pure PHP application and does not require standalone full-text search server with servlet container such as Apache Solr or Elasticsearch (both are based on Apache Lucene).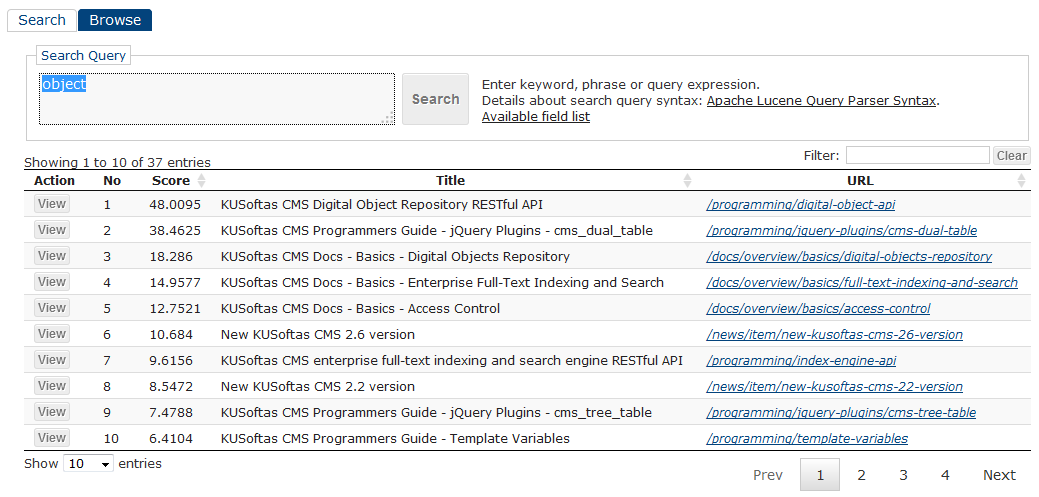 Search engine is well integrated into CMS as well it allows to create various search indexes that fits customer needs very easy. Low cost of ownership based on very cheap shared hosting targets small business companies also it is important for bigger enterprises too. Search engine brings enterprise full-text indexing and search availability for non expensive systems that was not possible using Apache Solr or Elasticsearch yet. More information: www.kusoftas.com.
Some open source packages were upgraded to latest versions: PHP Smarty, PHP Slim, jQuery and jQuery UI, jQuery Data Tables, jQuery Superfish as well as some small bugs fixed and CMS tools updated.
KUSoftas CMS change log is available at http://service.kusoftas.com/cms/change_log.txt
Kusoftas Team, 11/02/2015